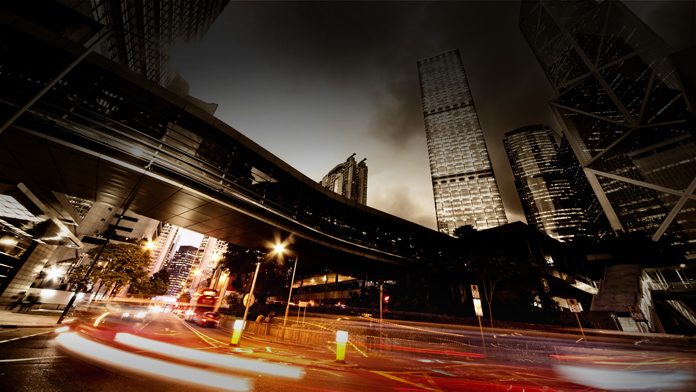 Ah, the smell of a brand new web site. You've got some nice shiny new web pages, great content and now what? You check your stats after a day and wonder, why is no one coming?
Well, I hope you realize at this point that "if you build it, they will come", is not really true. It's especially untrue in the competitive, crowded space we know as the world wide web.
Ma, look – traffic!


Perhaps the first thing most new clients of a new web site ask me is, where will I get traffic from. The assumption is that you have to pay for all of it. Well, you actually do, in some form or another. However, when we talk about free traffic generation we tend to use that term rather loosely. All traffic is paid for by someone, it's just the form of payment differs.
You either pay by cold hard cash, or you pay with your time that you put in working on generating said traffic.
# 1: Don't Rush to Build/Buy Links


The tendency these days is to rush out and buy a ton of links or just start posting links everywhere you can find them. With a new web site an influx of unnatural links looks well, unnatural. This is a flag that you want to avoid setting off when search engines do their thing.
This is so counter-intuitive that most people don't realize that there are ways to generate traffic without YOU going out and building links. I never said your site wouldn't have any links, but just that you won't be initially manipulating a large influx of links on day one. There is a place and a time for link building.
So what the heck do you do? Well, research! Get yourself in front of that tiny television with the keyboard and start researching your market.
The tools to use:
To start out, you're going to want to at least use the Google Adwords Keyword tool and Ubersuggest.
Start out with running a detailed keyword analysis of your target phrases you want to be found for. Start broad then narrow the scope, look specifically for low volume, low competition keywords and export them to your keyword bank. You can use other tools like Ubersuggest to mine for better keyword combinations.
Now this is an art form, writing compelling and useful, original content using those keywords. Your goal here is to get a few good articles hitting every area you're focussing on. You can build targeted content for much more complex keywords after this – remember your initial goal here to get some eyes on it.
Once your site is indexed in Google, (you'll  know when your site can be found in "search" for your domain name.) you can start on step 2. You can help this process along (sometimes) by supplying a sitemap to Google and Bing. This an easy process I will cover that in another tutorial, or you can just search on how to do it.
#2: On-page Optimization


This is really all about what your pages structure is like. Specifically, where and what words are used on the page. Do these words hit your researched targeted keyword? It should. Are the keywords related and mentioned in different ways throughout the page? This is more important for search engines like Bing and Yahoo than for Google at the time of this writing. I have tested this quite a number of times and find that actual language on the page influences Bing much more than Google. Google is more concerned with signals (i.e. links and social signals among a variety of other factors.)
Don't over think this part and don't overdo it either. The important thing is that your content is readable to a human. You need to find ways to incorporate your key phrases as high up on the page as possible and in prominent positions.
Prominent Positions include: Headers (i.e.: H1 tags) subheadings, intro paragraph, page title (i.e.: title tag found the <head> element of your html.)
Add alt attributes to all your images, avoid using non-descript and non-keyword rich alt tags.
Your page description is the first interaction that a visitor seeing your site in search engine results will see. Pay attention to this as it is very important and a way to sell the visitor on 'why' they should click through to visit your site. I find a good useful way to structure descriptions as questions and promises of what the user can find on the page. This is why thinking about a good title and writing a description that sells/summarizes your page content is a great way to get more click-throughs.
Ok, I know, the first 2 are not very glamorous, but if you benchmark your site rankings before and after you optimize, you will often times be very surprised at the boost in organic ranking you get, just by following these first two methods.
# 3: Forums, Social sites


You knew this one was coming, and yes links are still very relevant, provided you have good link diversity. Most of the links you build here are going to have to be informative and useful and not come off as sounding purely self-promoting. People on social media interact differently when presented with ads. Be mindful of the fact that different platforms have very different demographics and responses to types of typical advertising.
Know your audience and who you are targeting, because just using Facebook for example might not be your best approach. Forums and other blogs are excellent places where you can help others through answering questions. Yahoo answers comes to mind. Build a reputation as someone who has valuable input and isn't just out for themselves.
You'd be amazed at how much traffic you can get from a single well thought out post on a forum. So forums don't allow posting links until your account has aged a bit. If you want to make mention of your service do it in conjunction with an answer that solves someone's problem. For example: you come across a post where someone asks about the best way to clean a stained carpet. You should respond with an actual human answer.. maybe add, ".. by the way, I wrote up a detailed article on how to clean a stained carpet at [name of your site in plain text]
This way you're actually providing help, and if they choose to seek your site out, bonus.
Video Works!
Use video if you can, especially video that stands out, viral videos are good. If you're feeling adventurous, use whiteboard animation. It is insanely successful at viewer retention. I use it almost exclusively for certain types of video marketing. It generates quite a good amount of interest, plus it makes it clear to others that you actually took some time to produce something of quality.
Some social media sites worth attention: Pinterest, Youtube, Facebook & Instagram, Twitter,  Tumblr.
When you're posting solutions to problems using video, Youtube is going to be vastly superior to Facebook as a location to advertise. Again, this is generally true from my personal testing, you should always test things yourself. The thing I hate about facebook is that the sound in video posts are muted by default, same is true for Twitter. My guess is that most people are surfing these networks at work? Youtube is a totally different beast.
An additional option if you have a product/service for sale but lack traffic yourself or any sort of following on YouTube, reach out to successful Youtubers. Preferrably people with a good number of followers in your niche. If your product would complement theirs and won't directly compete with their offering, it's a good fit. Send these people a private message asking if they would review your product for a fee. I have done this for clients, several times with very impressive results.
This method is successful, mainly because you're piggy backing on someone else's reputation. They have built an audience. They have people that trust and listen to them, so when he demo's your product and sings its praises, you're pretty much guaranteed some attention. At this point you should at least have a few videos up on YouTube or at the very least, a landing page that people could be taken to if he promotes your product. The traffic that is sent should be captured via some lead generation form if possible. This will bring future returns when you amass a large list to promote your product/service to.
#4 Guest Blogging

This is something many SEOs now shy away from. I believe it's mainly because in the not too distant past, Matt Cutts from Google warned people about overdoing guest blogging. This was taken by some panicked SEOs to mean that you should never write a guest post on another blog.
This couldn't be further from the truth. You can actually gain credibility when your articles appear on a well known blog. It boosts your authority. Similar to the video promo on Youtube, you can gain credibility by piggy backing on someone else's blog. If your article is read by their viewers and the blog has a solid reputation with their audience, then your article/post should receive quite a bit of love. The beauty of this method is that you really don't need much content on your own site to start amassing a strong following. Again, it would be smart for you to have at the very least a landing page where you can capture leads for later promotion.
If you create a useful offering, you can capture an email address from the visitor and when you publish articles or come out with new product, you have an audience who are at least familiar with you when you email them your follow up offer.